Screenshot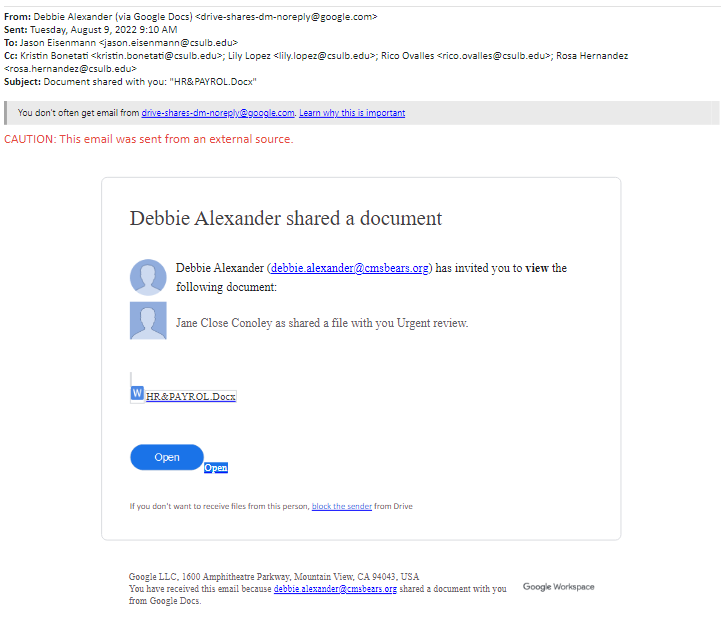 Message Contents
From: Debbie Alexander (via Google Docs) <drive-shares-dm-noreply@google.com>
Sent: Tuesday, August 9, 2022 9:07 AM
To: Somone Washington <somone.washington@csulb.edu>
Cc: Alex Washington <alex.washington@csulb.edu>; Betina Hsieh <betina.hsieh@csulb.edu>; ezekielross90@gmail.com; Kashima Samuels <kashima.samuels@csulb.edu>; Lisa Isbell <lisa.isbell@csulb.edu>; Shuhua An <shuhua.an@csulb.edu>; Trini Lewis <trini.lewis@csulb.edu>; Xin Li <xin.li@csulb.edu>
Subject: Document shared with you: "HR&PAYROL.Docx"
Message Intent
This email is attempting to be part of University staff. This email contains a file link, which cannot be trusted in any unsolicited and unexpected emails from unknown senders. The link is likely attempting to send unsuspecting recipients to a fake login page to steal one's campus login username and password.