Screenshot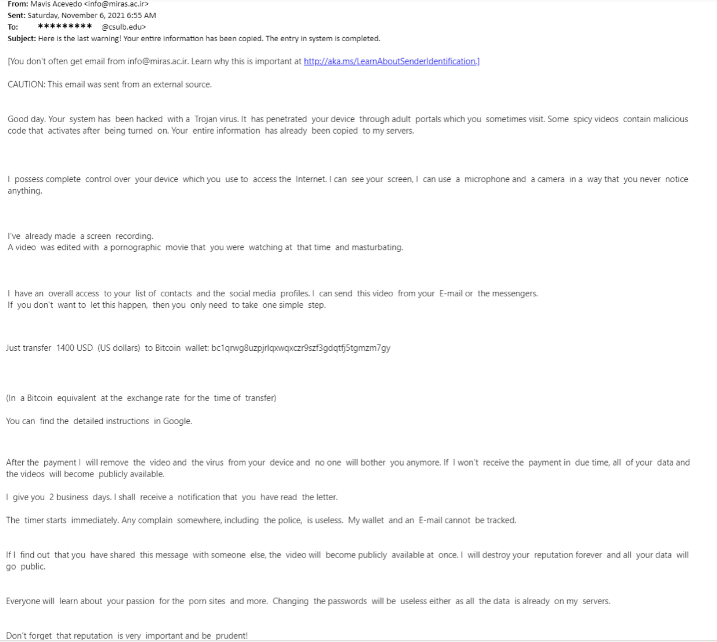 Message Contents
From: Mavis Acevedo <info@miras.ac.ir>
Sent: Saturday November 6, 2021 6:55 AM
To: *****@csulb.edu
Subject: Here is the last warning! Your entire information has been copied. The entry in system is completed.
Message Intent
The email is maliciously claiming that there is a virus attached to the recipient's computer. The sender is claiming that there are personal files that will be exposed to the public if a certain amount of money is not sent to the URL attached. Unknown senders should not be trusted, this is a scare tactic to have recipient's send money because they believe it is the only way to protect themselves.