Screenshot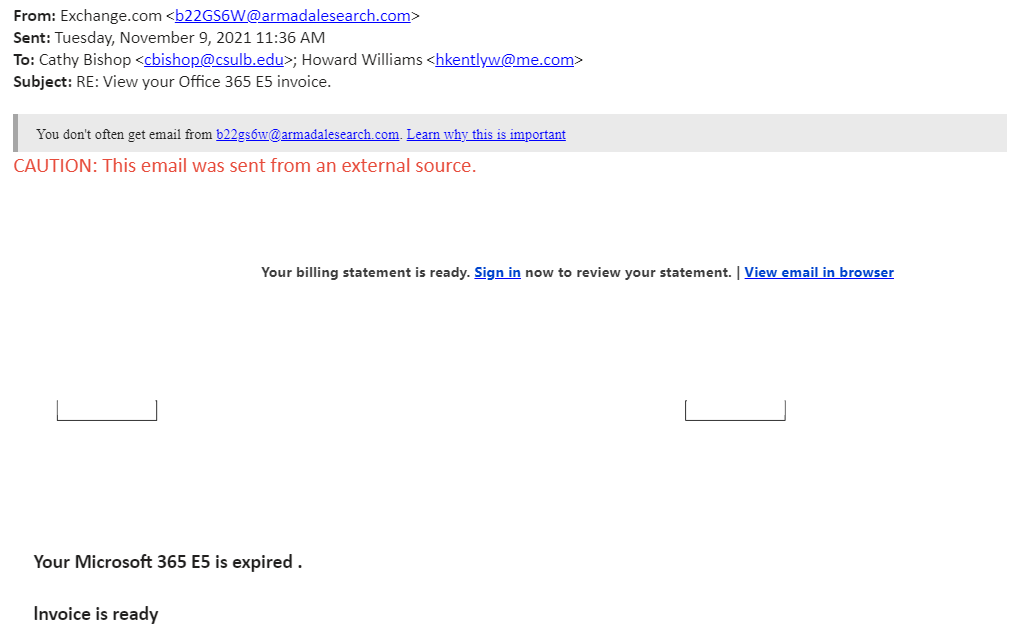 Message Contents
From: Exchange.com <b22GS6W@armadalesearch.com>
Sent: Tuesday November 9, 2021 11:36 AM
To: Cathy Bishop <cbishop@csulb.edu>; Howard Williams <hkentlyw@me.com>
Subject: Re: View your Office 365 E5 invoice.
Message Intent
The email is claiming that recipient's Microsoft 365 E5 has expired and that the invoice is ready. There are links provided that allows recipient to sign in to review this said statement. Unknown senders should not be trusted. The link is likely attempting to send unsuspecting recipients to a fake login page to steal one's campus login username and password.