Screenshots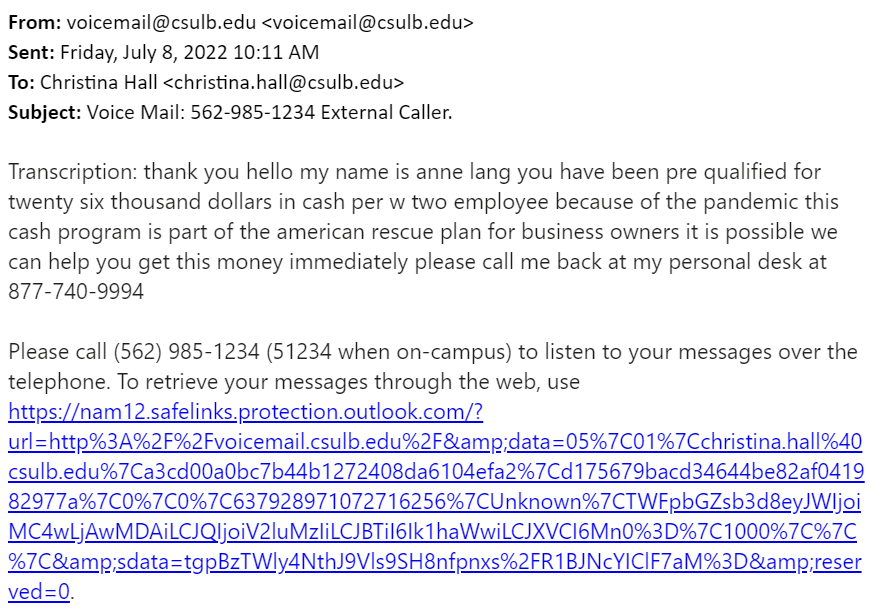 Message Contents
From: voicemail@csulb.edu <voicemail@csulb.edu>
Sent: Friday, July 8, 2022 10:11 AM
To: Christina Hall <christina.hall@csulb.edu>
Subject: Voice Mail: 562-985-1234 External Caller.
Message Intent
The email's intent of providing a transcript and attached voicemail claiming recipient has an opportunity to receive funds should not be trusted. This is an unknown email address pretending to be associated with the University. The link is likely attempting to send unsuspecting recipients to a fake login page to steal one's campus login username and password.