Screenshot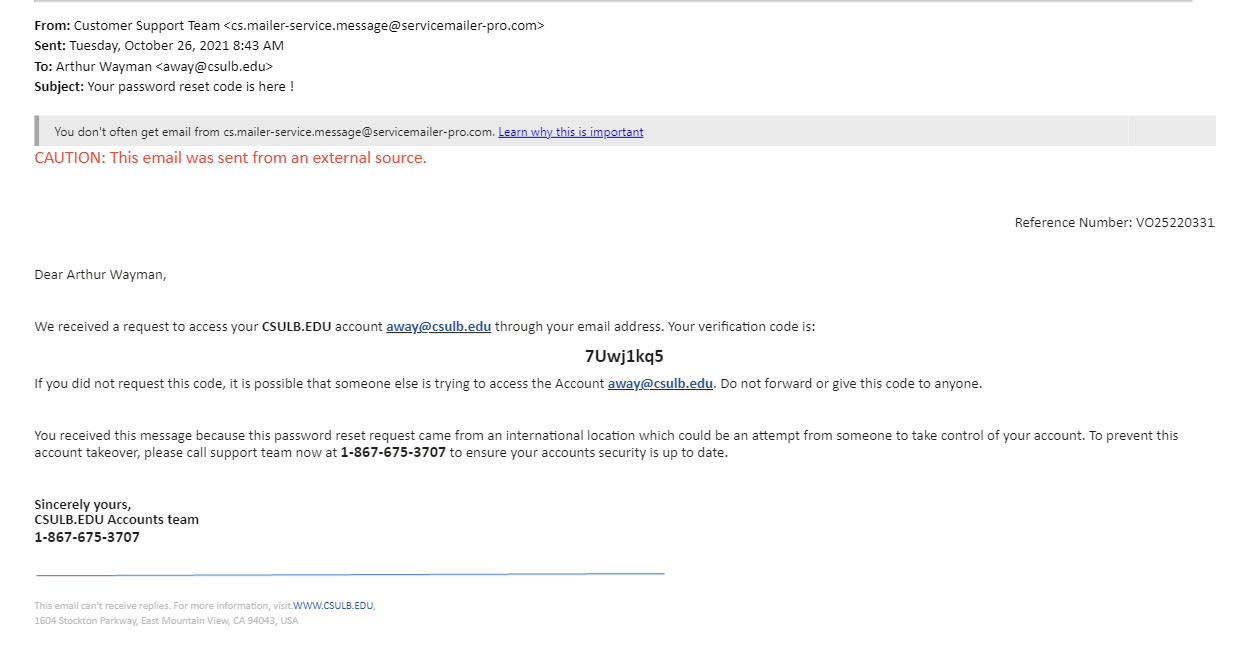 Message Contents
From: Customer Support Team <cs.mailer-service.message@servicemailer-pro.com>
Sent: Tuesday, October 26, 2021 8:43M
To: Arthur Wayman <away@csulb.edu>
Subject: Your password reset code is here !
Message Intent
The email is claiming that recipient's CSULB user account is expiring and needs to be verified by sending a code and providing a number to call. You should not trust unknown senders claiming to be part of the University system. The link is likely attempting to send unsuspecting recipients to a fake login page to steal one's campus login username and password.